Congratulations on taking the first step in Buying a Home In Maryland! 
Buying a home in Maryland in 2023 will require some careful planning and research. Here are a few tips to help you along the way: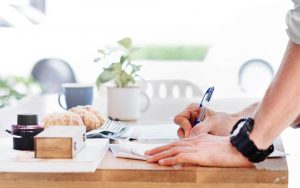 Research the market: Research the local real estate market to get an understanding of the current trends, prices, and areas. Every county in Maryland is different, and the rates/prices can vary depending on the area. That's why it is important to research the market when starting to buy a home in Maryland.
Save for a down payment: Save for a down payment so you can take advantage of lower interest rates and lower closing costs.
Get pre-approved: Get pre-approved for a loan before you start shopping for a home. This will give you an idea of how much you can afford and how competitive you can be in the market.
Shop around: Shop around to find the best mortgage rate and terms.
Hire a real estate agent: Hire a real estate agent who is familiar with the Maryland market to help you make informed decisions. In addition, looking at their google reviews, their experience, and knowledge will mark the difference in your process as well.
Get an inspection: Get a professional home inspection to ensure the property is in good condition.
Get your paperwork in order: Get your paperwork in order and review all paperwork before signing any documents.
Click here to know more about the current homes for sale in Maryland with their prices and areas for this year 2023: Homes For Sale In Maryland 2023
Good luck on your home-buying journey!
Follow me for more tips on  Instagram
#BuyingaHomeInMaryland #BuyingaHomeInMaryland2023 #RealtorInMaryland