A little bit about the Best Realtor in Maryland, DC, VA
The fact that Lily Vallario recently received a Lifetime Achievement Award in her field speaks volumes about her consistent success as a real estate professional covering the Washington D.C. Metropolitan Area. However, she prefers to measure that success by the satisfaction of her discerning clientele rather than by the over 1,000+ homes she has sold since embarking on her real estate career in 2004. Taking a personal interest in every client, she listens to their needs and concerns, analyzes every aspect down to the smallest detail, and proceeds to meet and exceed their goals and expectations.
Awards
Lifetime Achievement Award
Titan Club Award
Platinum Award
#1 in Sales Volume
Rookie of the Year - (2004)
Top 1% of Agents Nationwide
Top 50 Agents
Top 100 Agents
NAHREP Nation's Top 250 Latino real estate agents Chairman's Club Award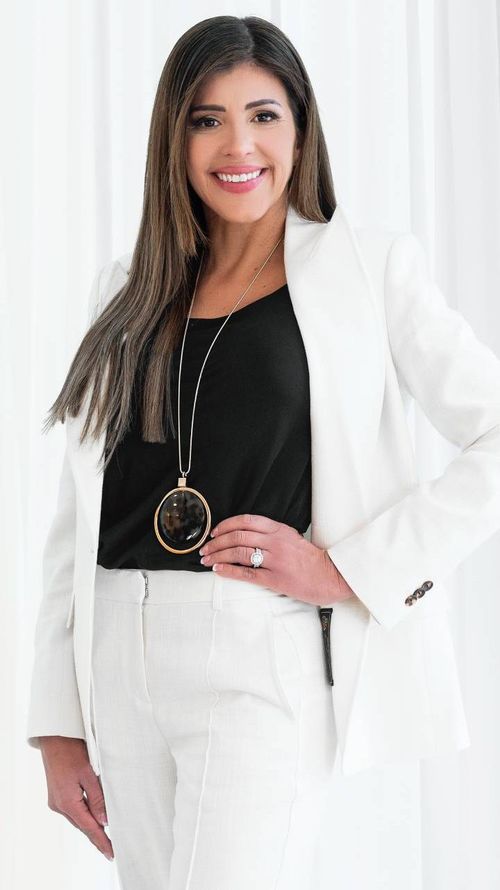 Lily's marketing savvy comes into play as well when she is selling a home for her client. Not only is she knowledgeable in traditional forms of print, electronic, and internet advertising and marketing, but she is also a Certified Home Stager. That means her clients' homes are always presented in the most attractive, design-conscious way possible. Lily is also supported by a Full-Time Assistant, a Buyer Agent, a Marketing Specialist, and a Staging Crew. Her team offers exceptional service, support, and marketing that is second to none. Lily's years of experience have made her an expert negotiator, so while her team performs many other tasks, she takes the reins when it's time for contract negotiations making her the best realtor in Maryland.
When negotiating the purchase or sale of a home, it pays to have in-depth knowledge of the local and regional real estate market. Lily's market knowledge is unsurpassed because, as she says, "I breathe real estate. I'm immersed in it every day. I take the time to learn about the market so I can educate my clients and have a clear advantage going into each home search and transaction, and I am always by my clients' side, protecting their interests through the entire process".
Whether the client is a first-time home buyer or seller, an affluent professional in the market for a high-end property, or a seasoned investor, Lily offers a comprehensive package of expertise to ensure an efficient, expeditious transaction. In addition, she speaks Spanish fluently. That's a real advantage in the diverse Maryland marketplace.
When not assisting clients, Lily enjoys spending her time with her husband and 6 children. Lily says, "We love trying new restaurants in town and discovering new foods and cuisines." In addition, they enjoy boating from their home on the South River and entertaining friends and family in the summertime.